Our Digital Kits
Revolutionize your Facebook presence with Effective Facebook Marketing!
🚀 Targeted Strategies: Boost engagement with precise audience targeting and impactful messaging.
✨ Stunning Content: Craft captivating posts that convert and create emotional connections.
📊 Data-Driven Insights: Master analytics for actionable strategies.
💡 Ad Campaign Expertise: Optimize budgets and drive conversions with successful Facebook ads.
🤝 Community Building: Turn followers into loyal customers through engagement.
🎨 Brand Coherence: Establish a consistent brand identity across your Facebook presence.
Invest in your brand's success. Elevate your business with Effective Facebook Marketing. Answer the call—transform your Facebook presence today!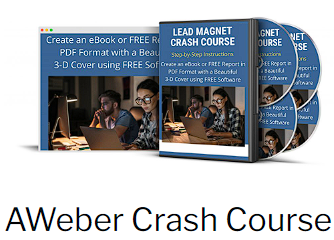 AWeber
Take My AWeber Crash Course 4.0 And
Quickly Become An AWeber Authority
and Start Making Money with Your List!
I'll teach you everything I have learned about Maximizing AWeber List-Building Software!
ChatGPT Tutorial Masterclass
Once you understand how to operate the basics of chat g p T, you'll be able to overcome a blank screen when you need to produce content or you need to produce elements in your business that would otherwise be difficult to construct from scratch. At the same time, you must realize chat GPTs limitations. It does generate incorrect information.
ABOUT US
Digital Entrepreneurship
James Earl Dickens is a visionary in the dynamic world of digital entrepreneurship. With a passion for marketing and resell rights kits, he navigates the digital landscape from coding depths to strategic market dynamics. James uses digital resell rights kits as instruments of change, painting his entrepreneurial canvas with dreams unlocked—a symphony of strategic brilliance.
What sets James apart is his commitment to empowering 3840 individuals as entrepreneurs. He envisions a world where the digital realm leads to both financial success and freedom. As you explore his website, you're stepping into a future actively shaped by James, where digital prowess opens doors to a life liberated from conventional boundaries.
This transformative journey invites you to join James Earl Dickens in rewriting the rules of success. Welcome to a realm where innovation is the language, and success is the only destination.